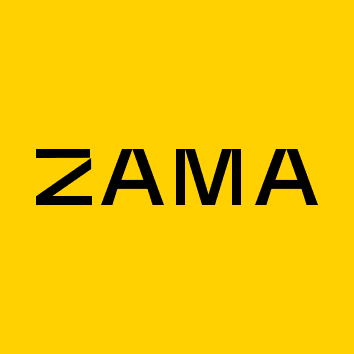 Zama
About us:
Zama's mission is to safeguard privacy by making the internet encrypted end-to-end.
Zama is building a suite of products for securing AI applications in the cloud and on the blockchain. Developers and data scientists can build FHE-friendly applications using our technology without having to know cryptography.
We are always on the lookout for amazing cryptographers, software engineers, and data scientists.
What you'll be working on:
The Concrete Framework division is writing and maintaining several open-source cryptographic libraries and tools dedicated to Fully Homomorphic Encryption (FHE). Those libraries and tools are written with different languages (rust for libraries, cpp for the compiler, python for frontend, etc...) and target several environments (linux/macos/...) and/or hardware configurations (cpu/gpu/...). As an example of one of these libraries, Concrete-core is used as the backbone of the whole framework. It implements various cryptographic primitives. The codebase uses the Rust programming language as its main language, but it is expected to host hardware-specific code written in other languages in the near future.
What we're looking for:
We are looking for many different experience profiles, from young researchers (right after the end of the PhD) to more senior researchers and practical software engineers. He/she/they should:
- have a PhD in cryptography or equivalent, or relevant experience in the field,
- have deep knowledge of homomorphic encryption, or a willingness to learn,
- have (optionally) knowledge of LWE hardness and security,
- have (optionally) knowledge of machine learning,
- be passionate about privacy and open source software,
- have good written and oral communication skills
Recruitment Process:
Our process is described in detail here: https://medium.com/zama-ai/how-we-hire-at-zama-7c11aead4b02. Zama values and promotes diversity. We give everyone a fair chance to be evaluated on their mix of professional, academic, and personal skills. Our aim is to make the hiring process as pleasant, stress-free, and friendly as possible, even if the process is longer and more involved than you might find elsewhere.